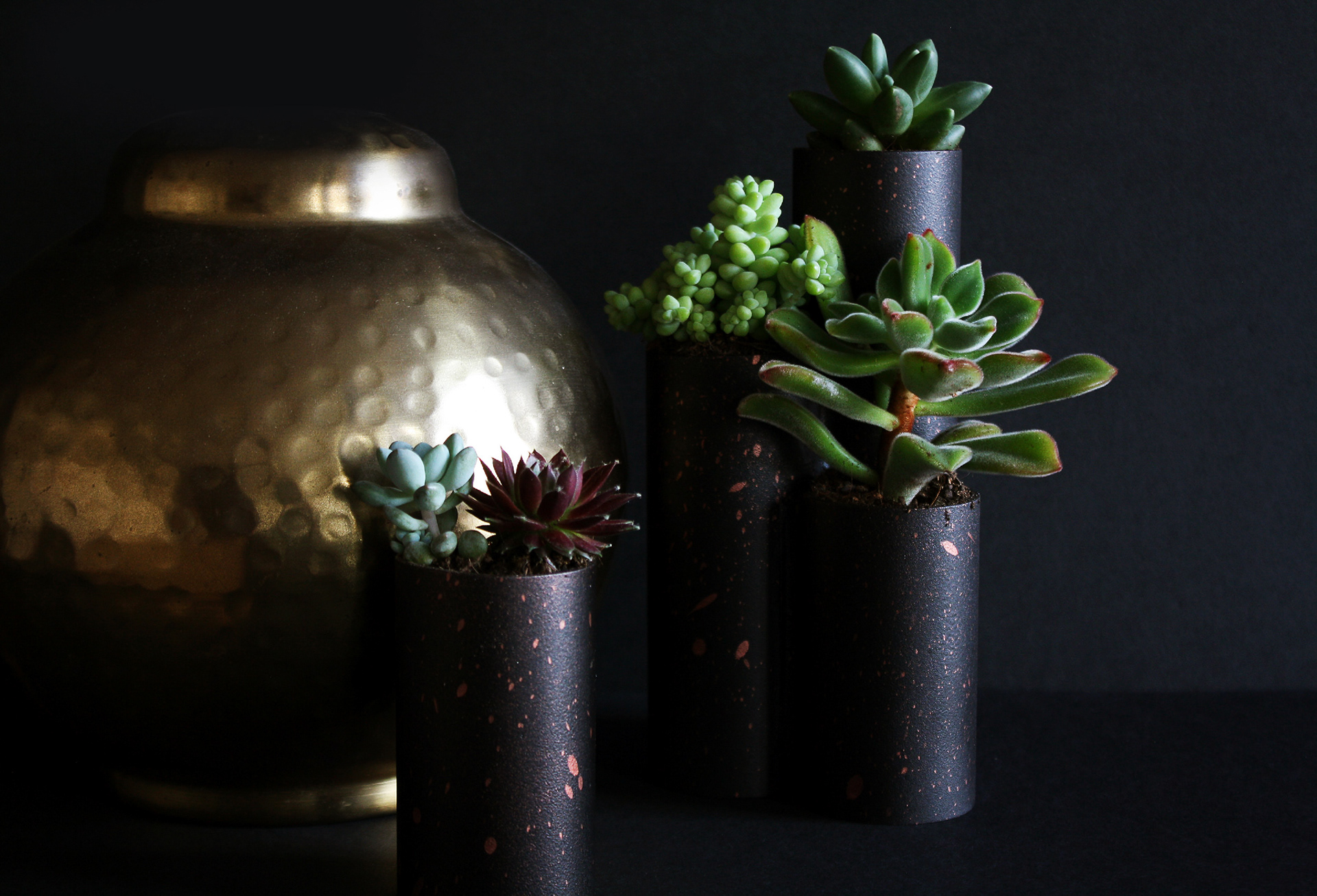 COSMOS is a range of soliflores which offers an exceptional jewel-box for succulents that exceeds the land boundaries. Don't get  wrong, these fascinating little green monsters seem fragile, but they are actually highly resistant to extent that we can imagine them in the lunar soil. Each succulent is unique in terms of shape, color or imperfections and precisely plant Teratology, the studies anomalies plants study. So, like an alien soil sampling, each cylinder welcome and sublimate these so singular plants. A way to honor this wonderful nature and give life to a real curiosity cabinet of organic ...

- Triple :  8 x 10 x 18.5 cm
- Alone : Ø 5 x 8 cm
- Material : painted plastic.