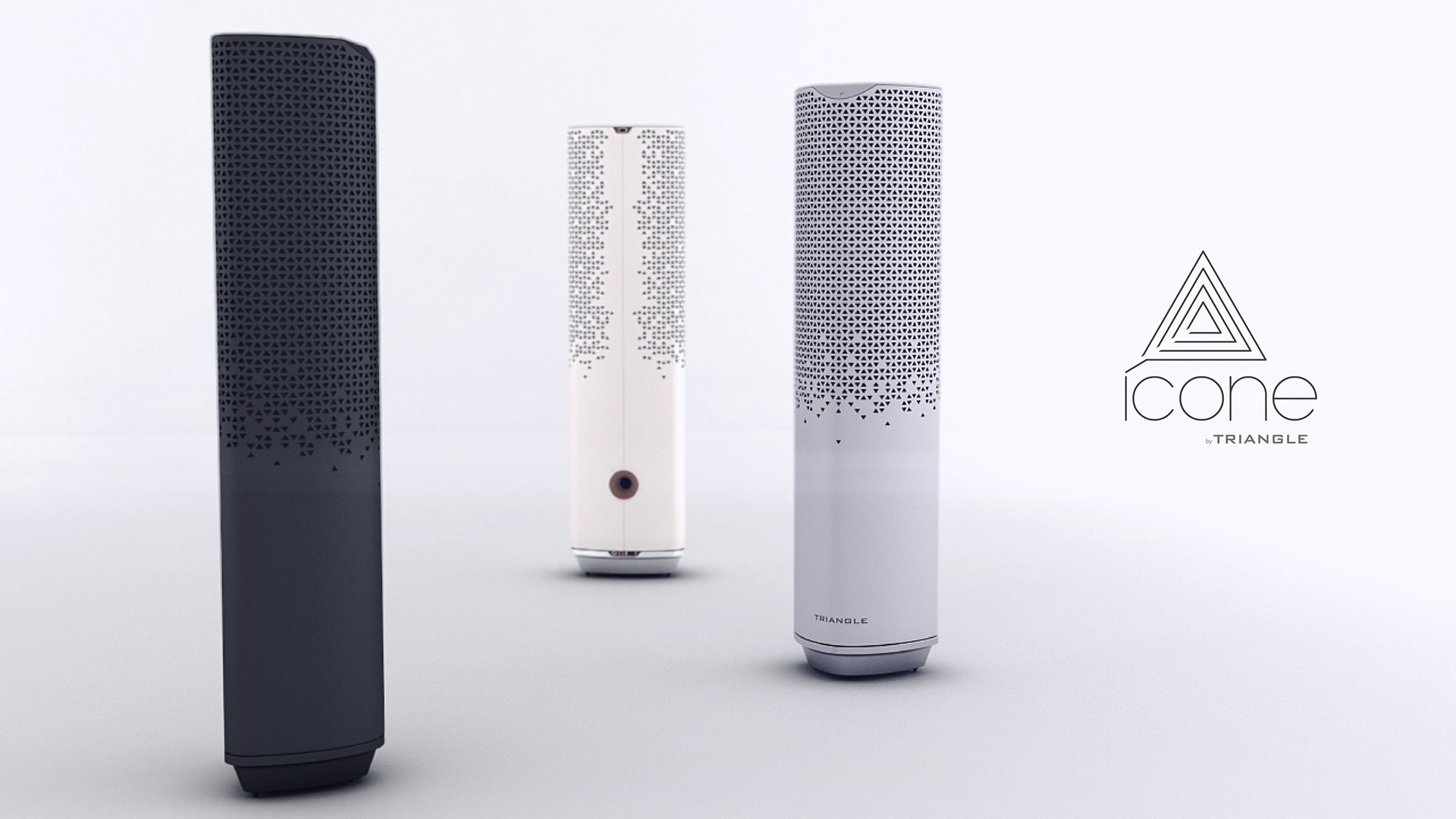 ICONE is a unique

wireless speaker

which diffuses the sound at 360°.
Sound market is always evolving according to the evolution of the audio support - for example in the 80's with the audiotape it was the boombox. Today we are in the wireless world. The aim of the project was to design an iconic product for

Triangle

- a french upmarket speaker manufacturer - and also why not for the sound market.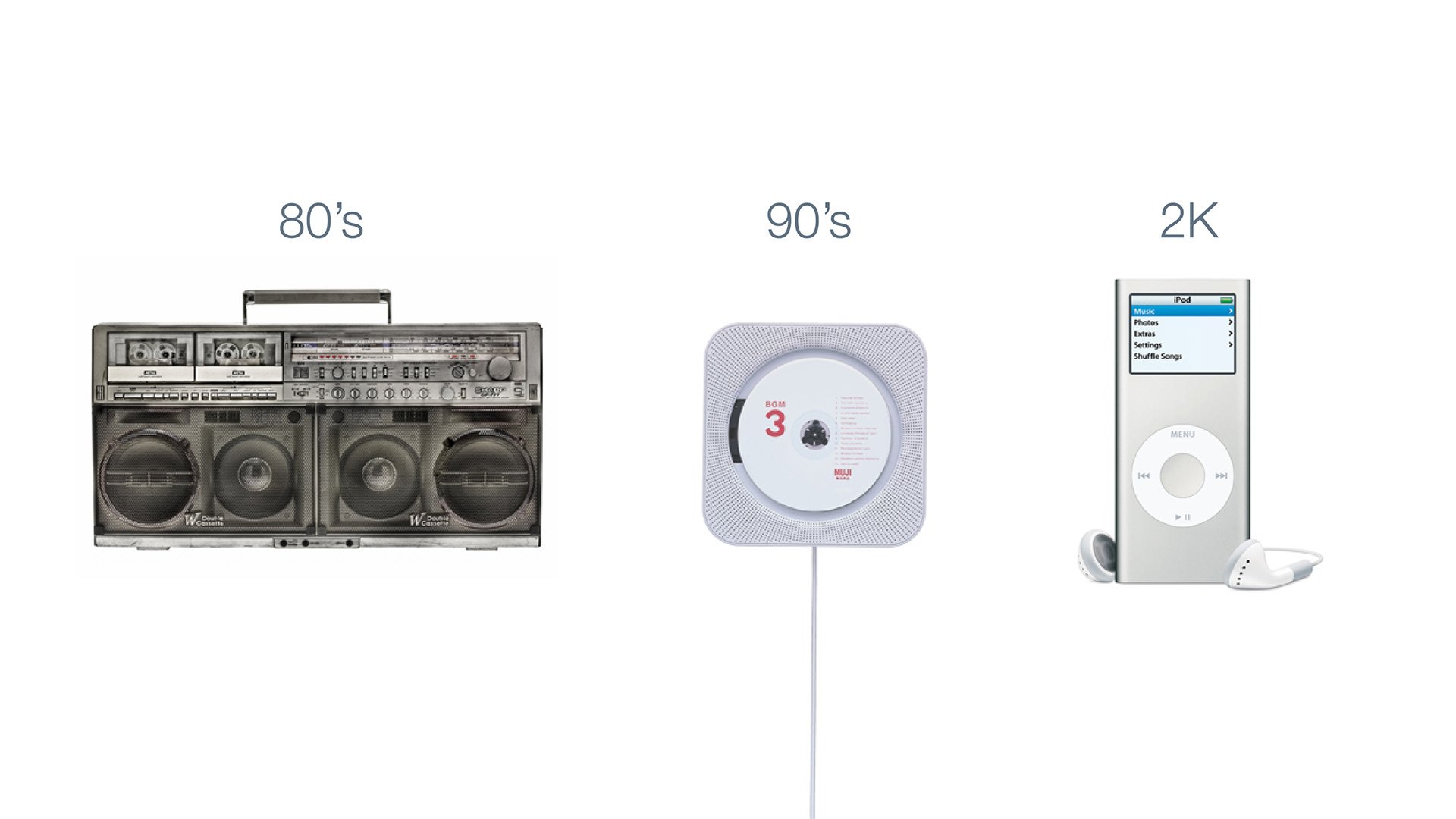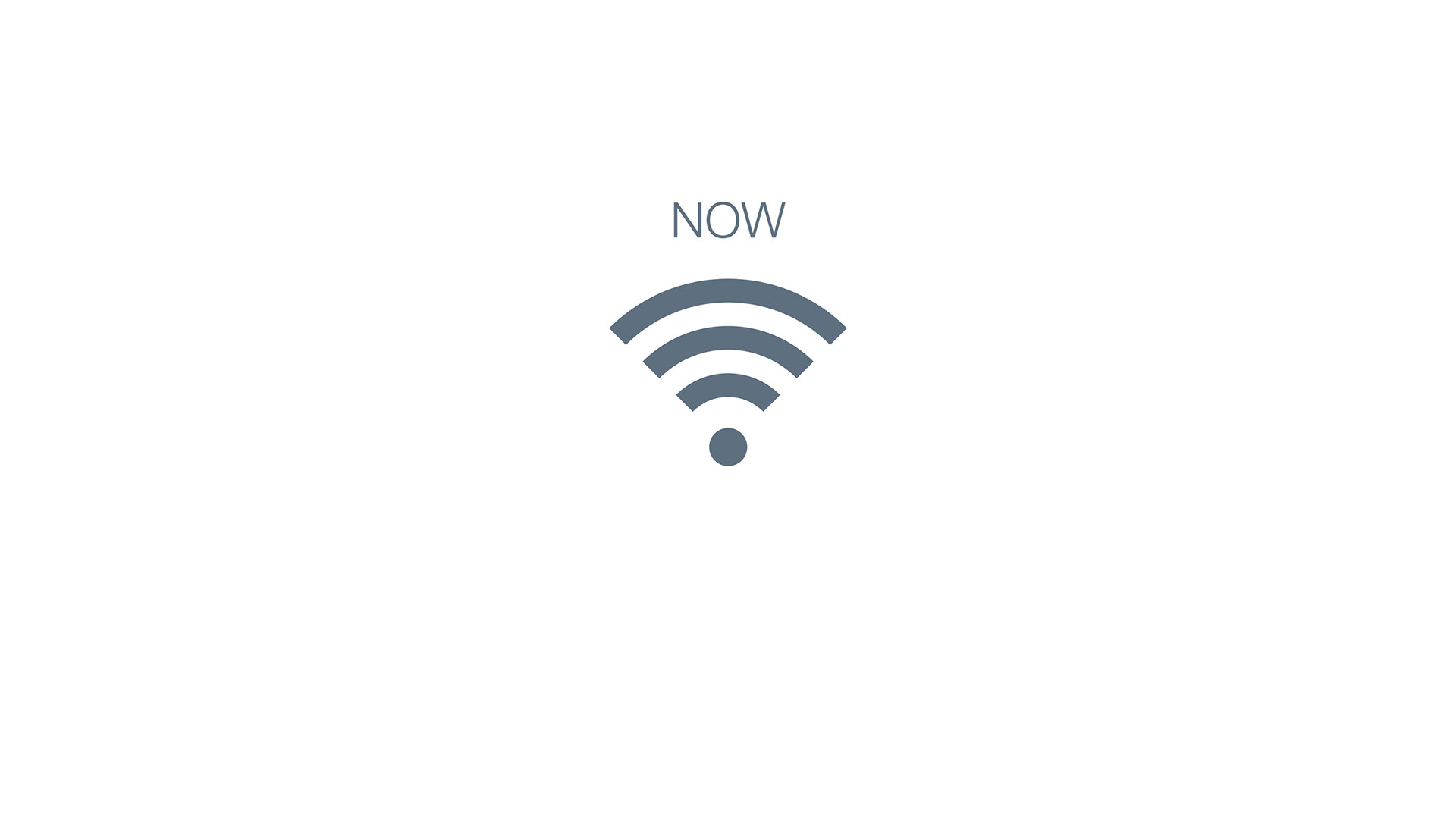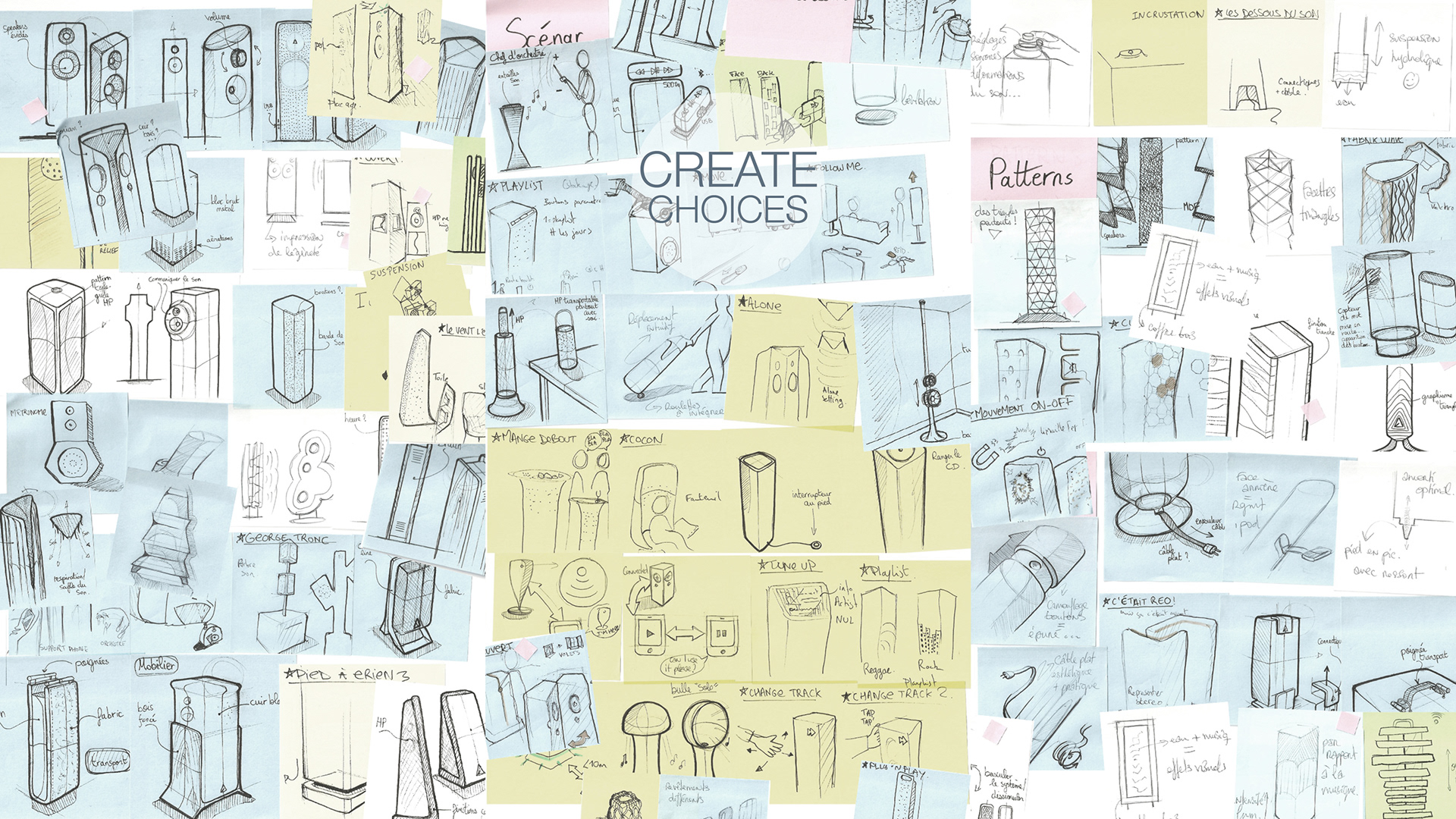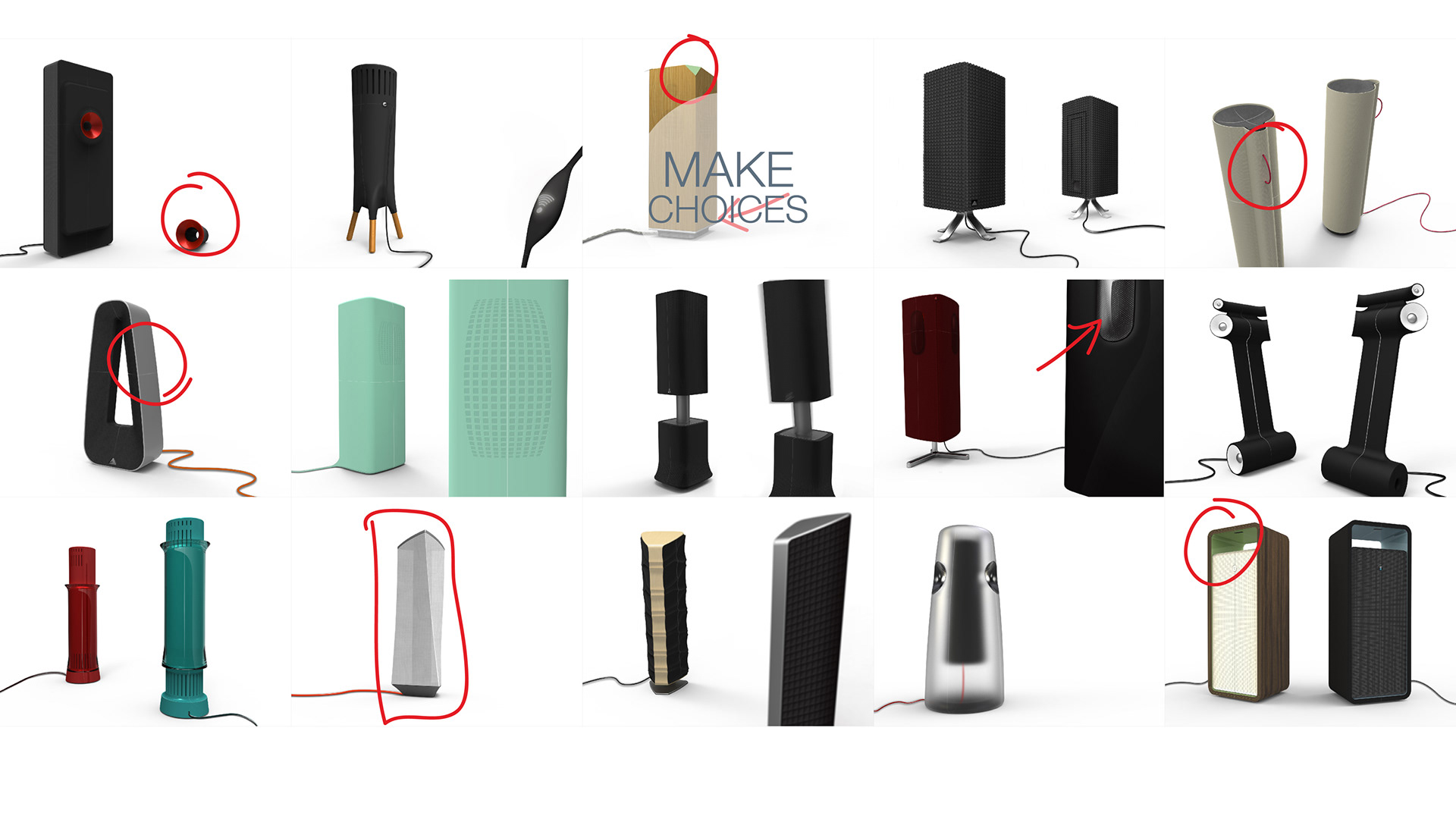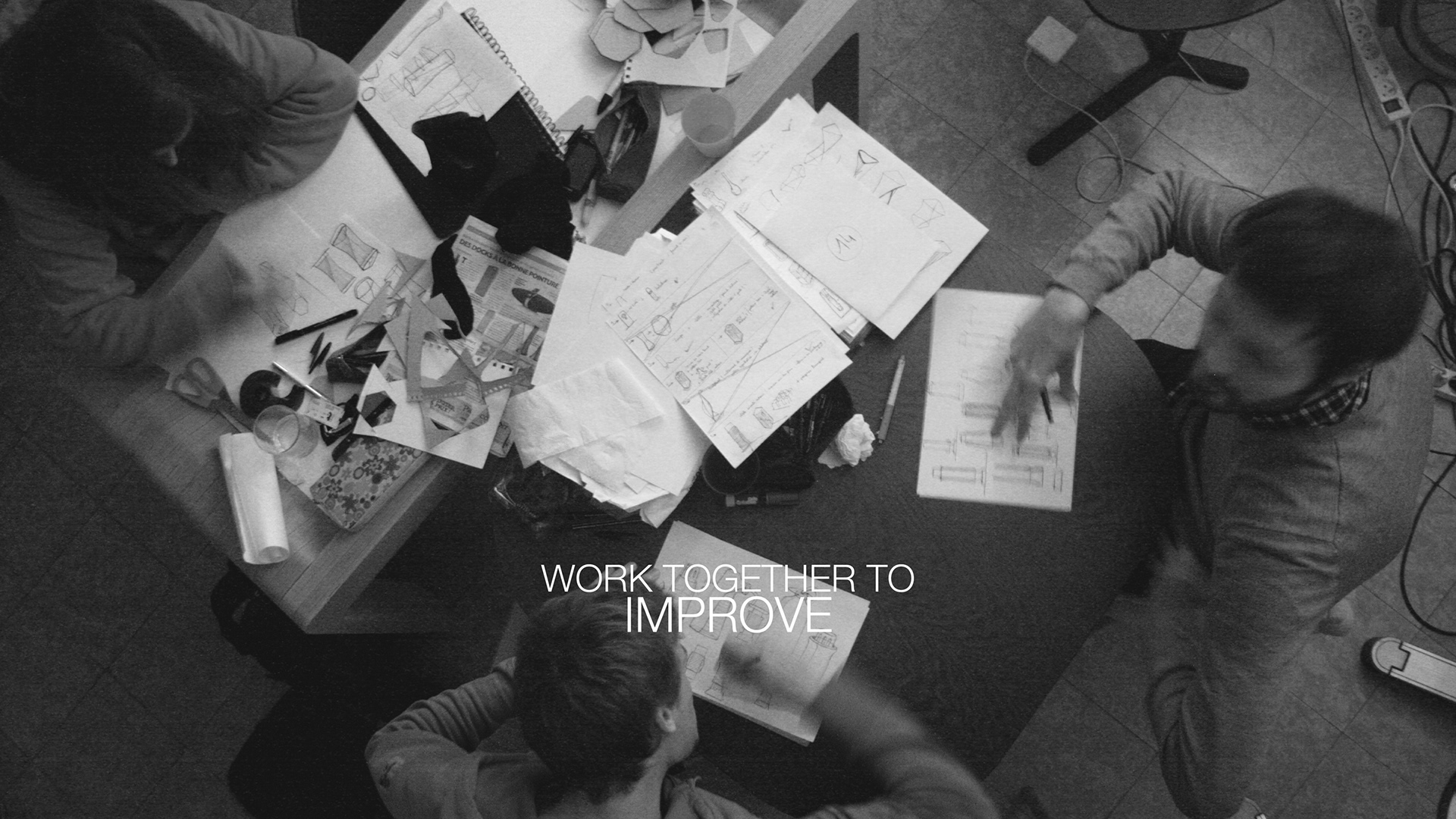 ​We worked in team where I was in

co-leading

.
After analyzing the market, the users, their environment and the use, we started creating choices and develop several concepts. Then we made choices with our client in order to develop this final product : Icone.
It works with every wireless devices players through an
interface
we also designed. 
You simply send music to the speaker using
Buetooth
or
Airplay
. You can also order several speakers placed in different rooms for example. Finally, in the party mode, a Speaker can be ordered by many players with an administrator to share music, make discovering an artist, blindtest, etc..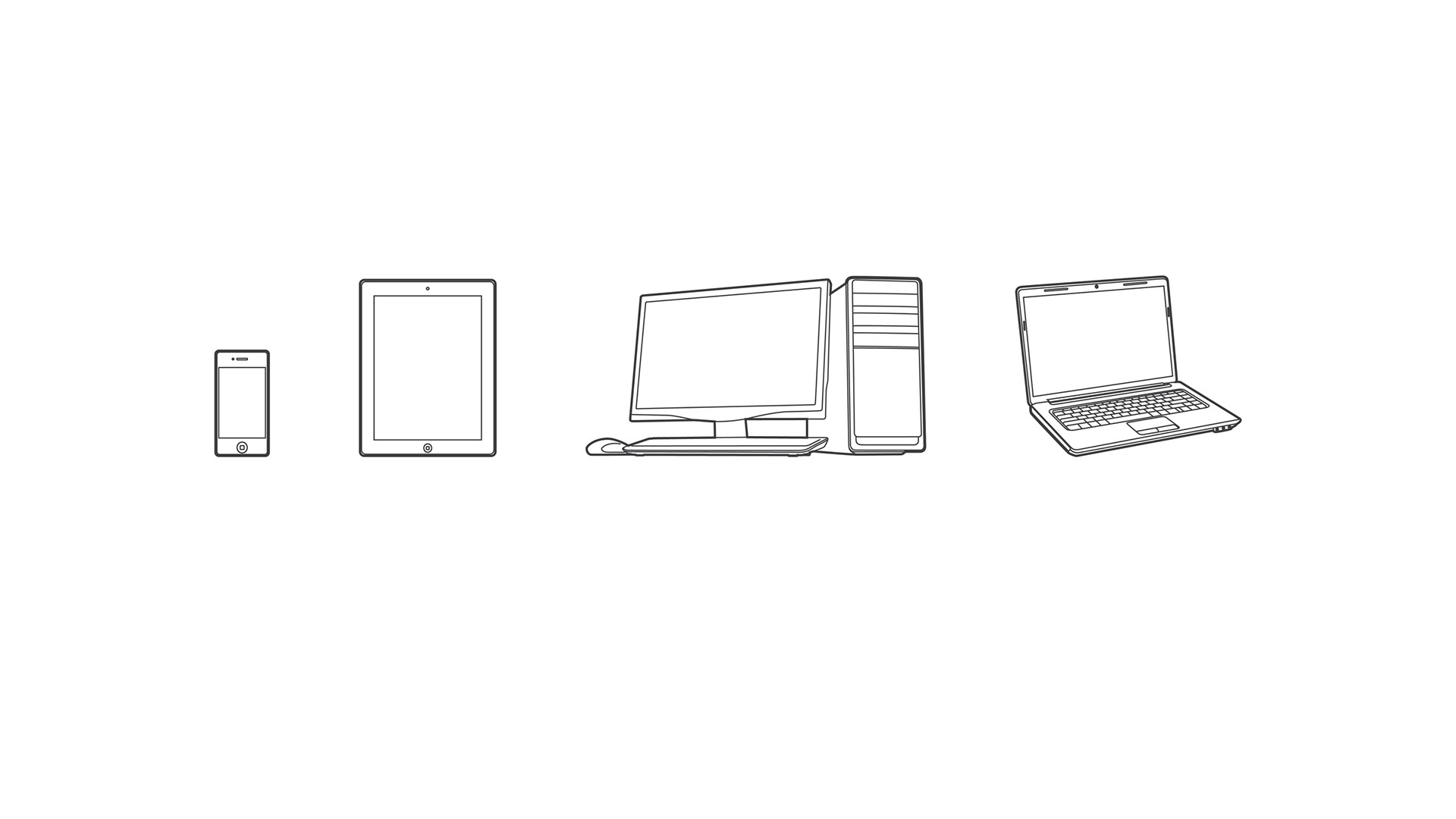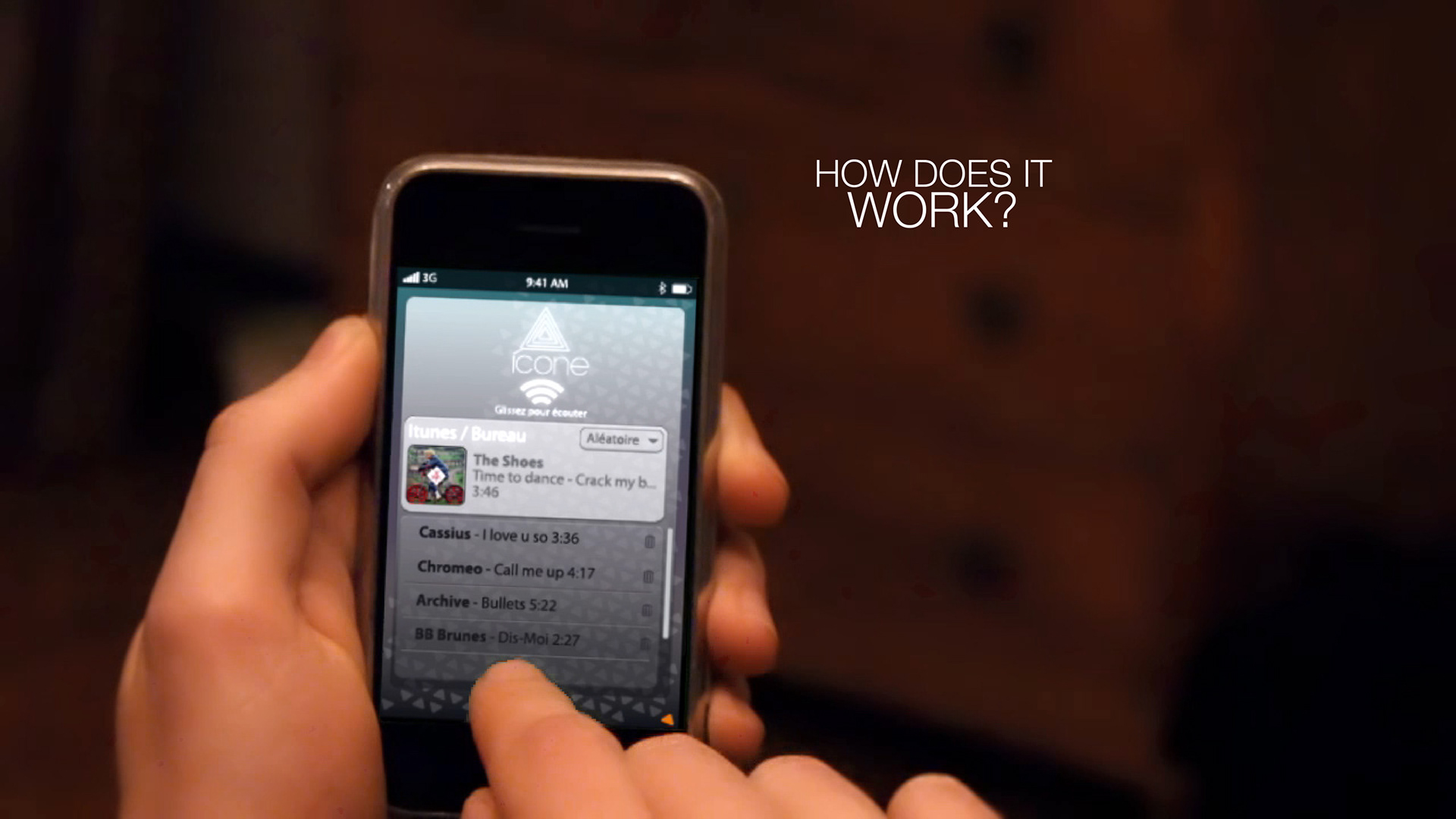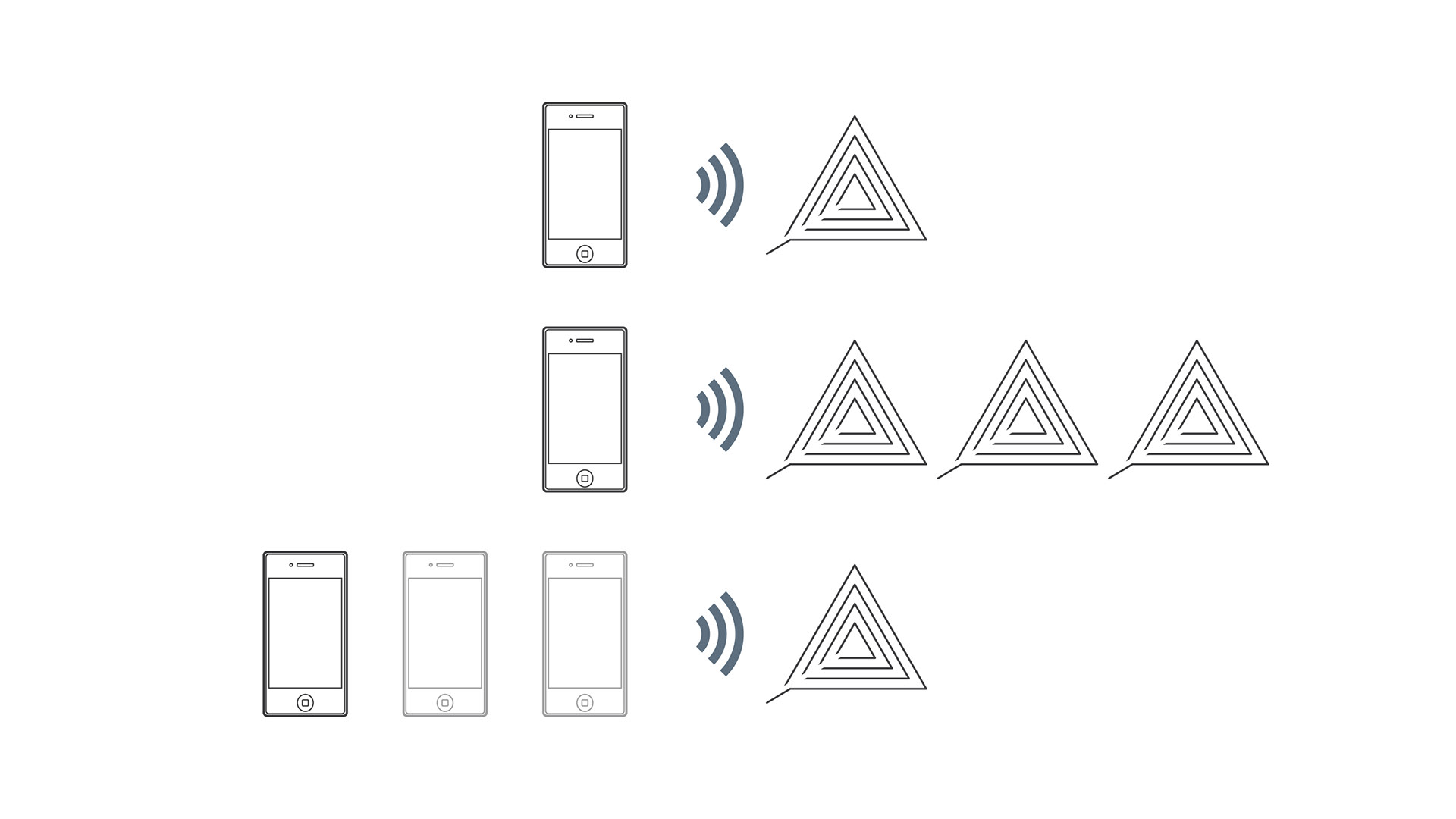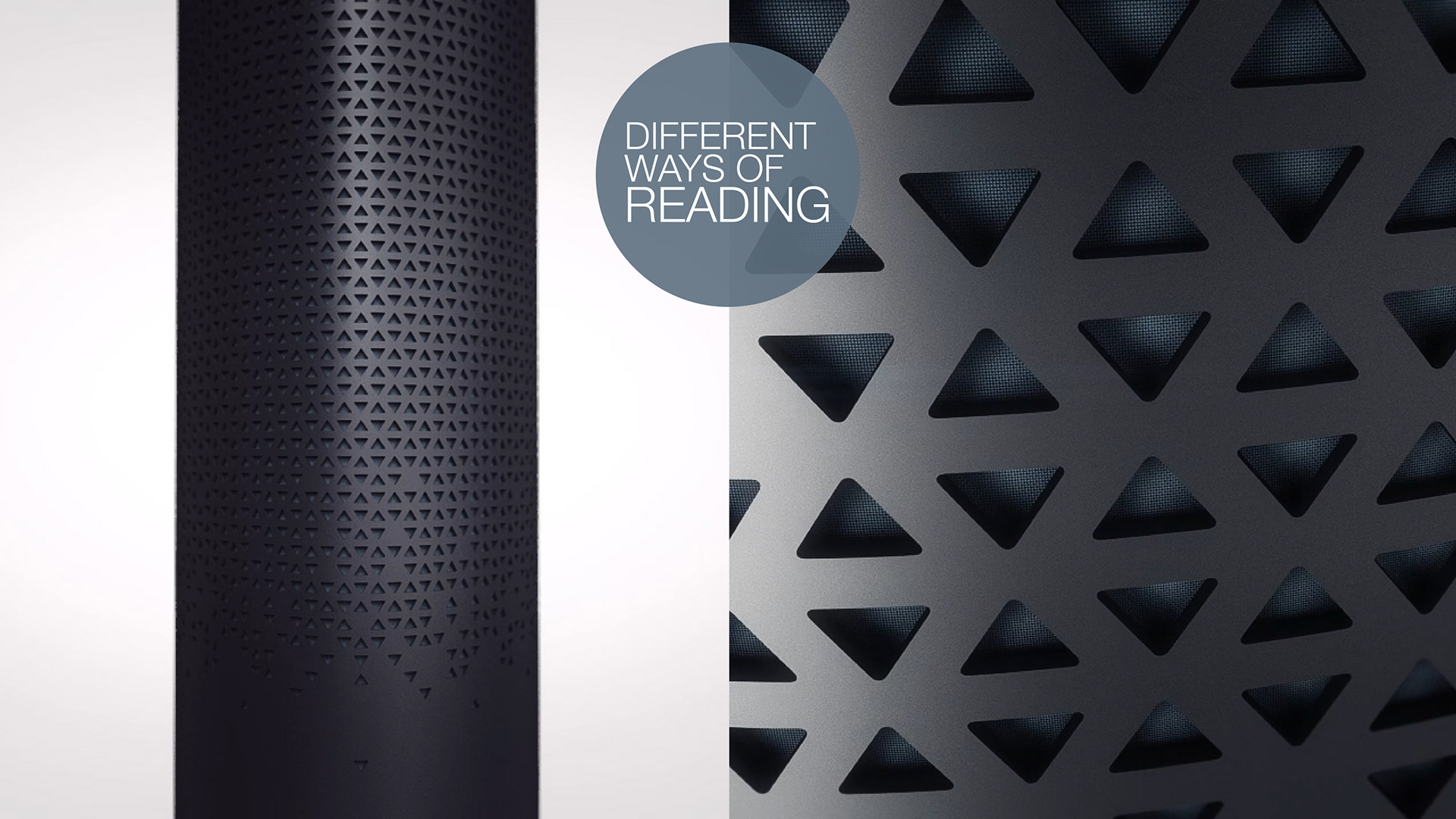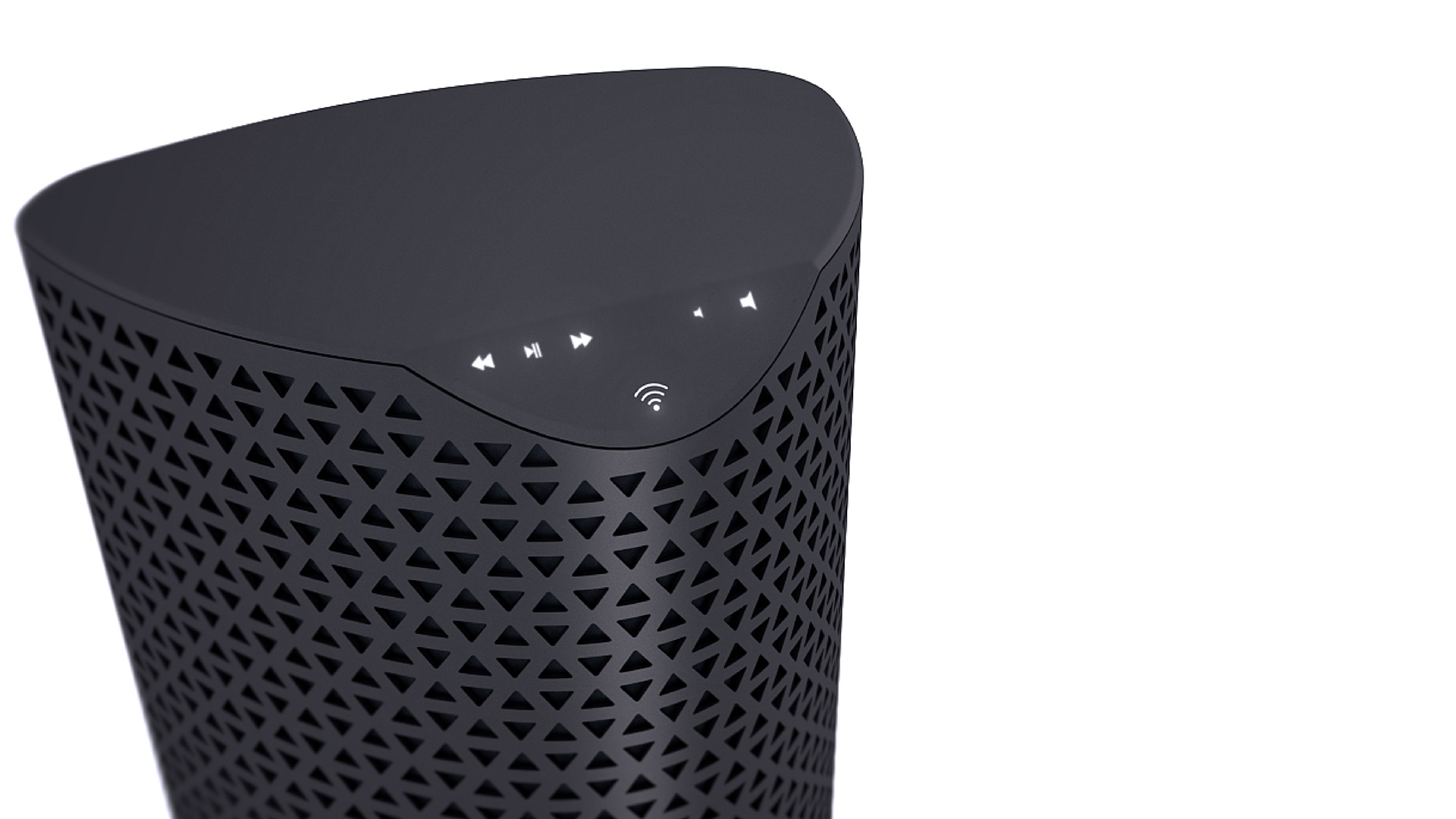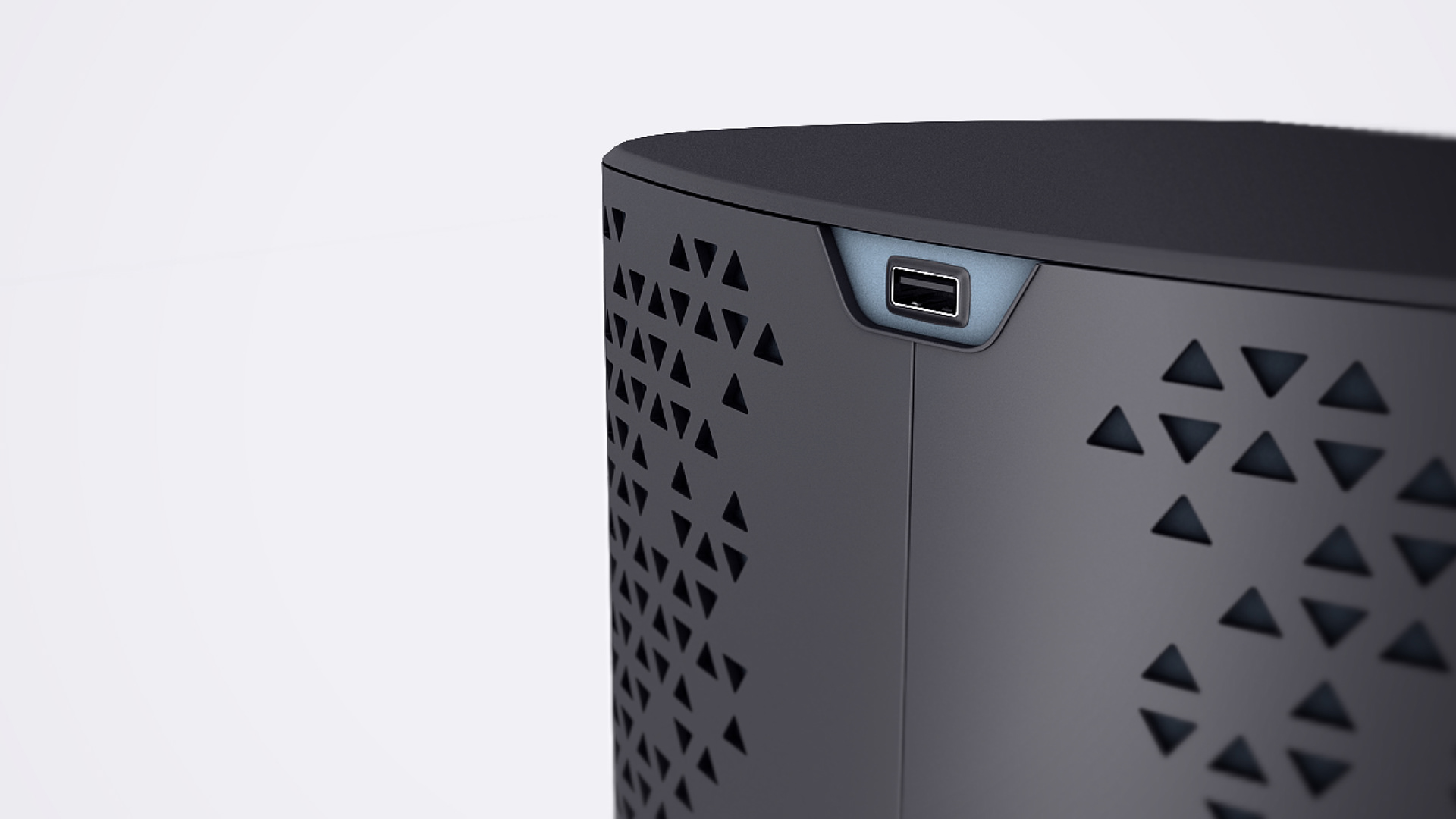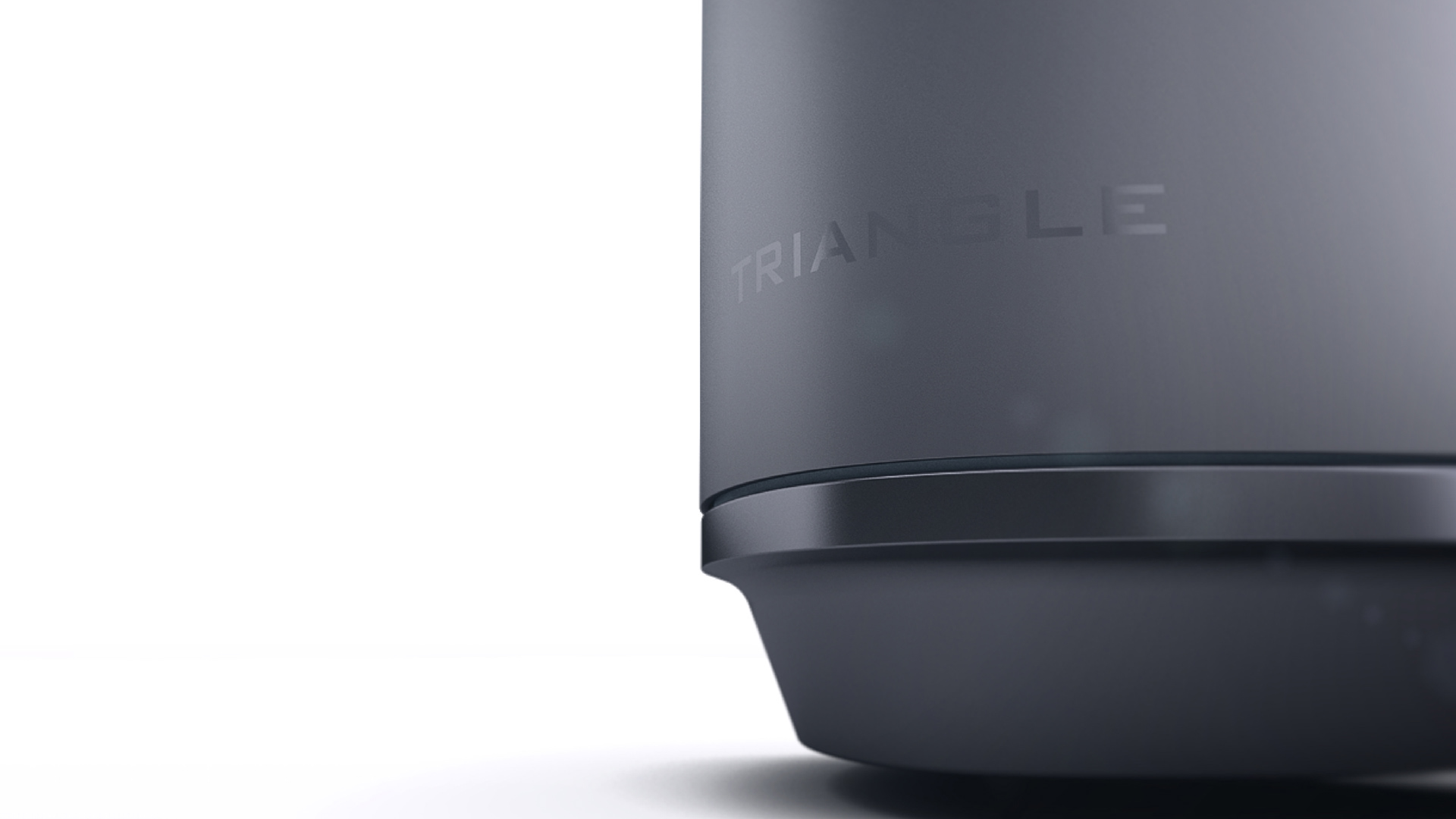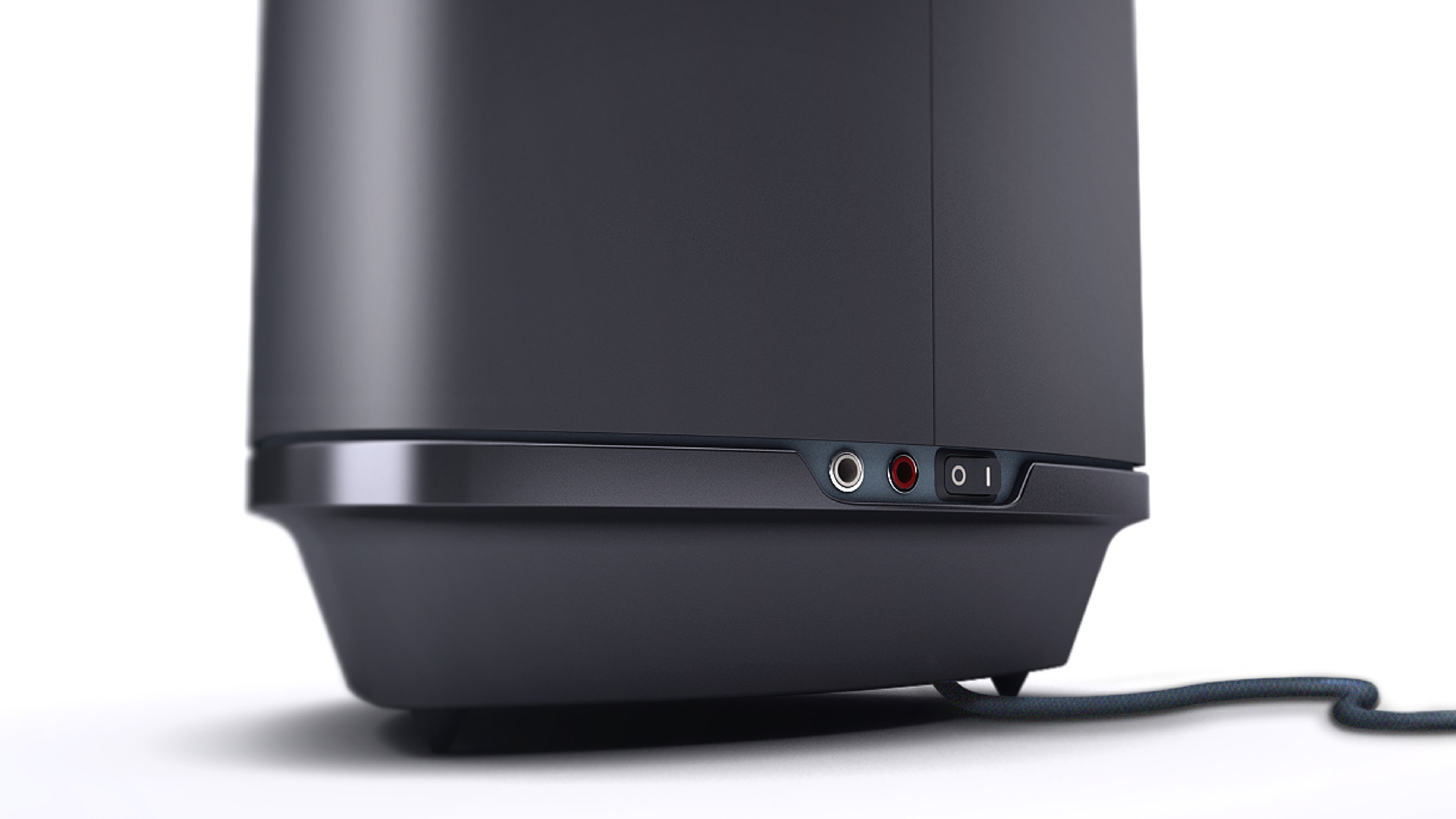 Nostalgic people with
CD players
or
turntables
can still use the product with a usual analogic connection.
There is a subtle
interface
on the top of the product just in case you don't have your player on you. You can also put your device on the top of the speaker if you want to
reload
it by the USB socket.