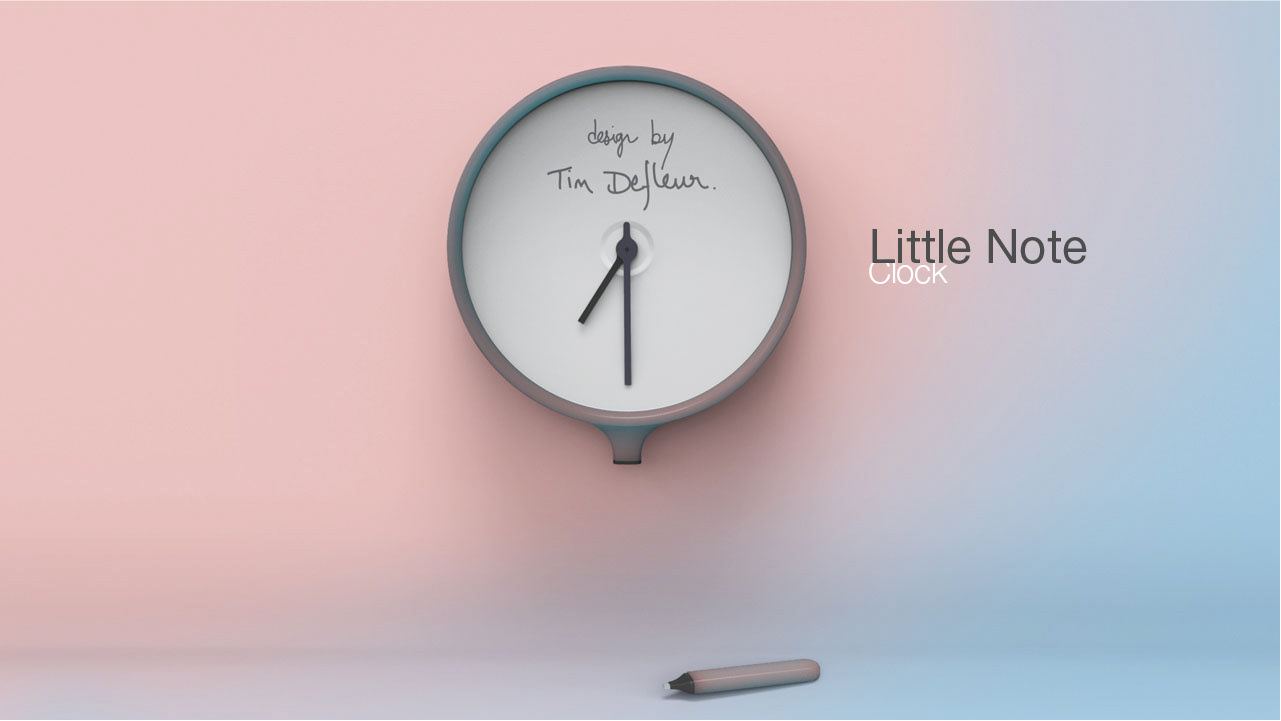 Little Note is a very simple

clock

made with a

dry erase board

as background dial. It creates an

interaction

between the user and his object in the way that he's able to customize it and make it more personal.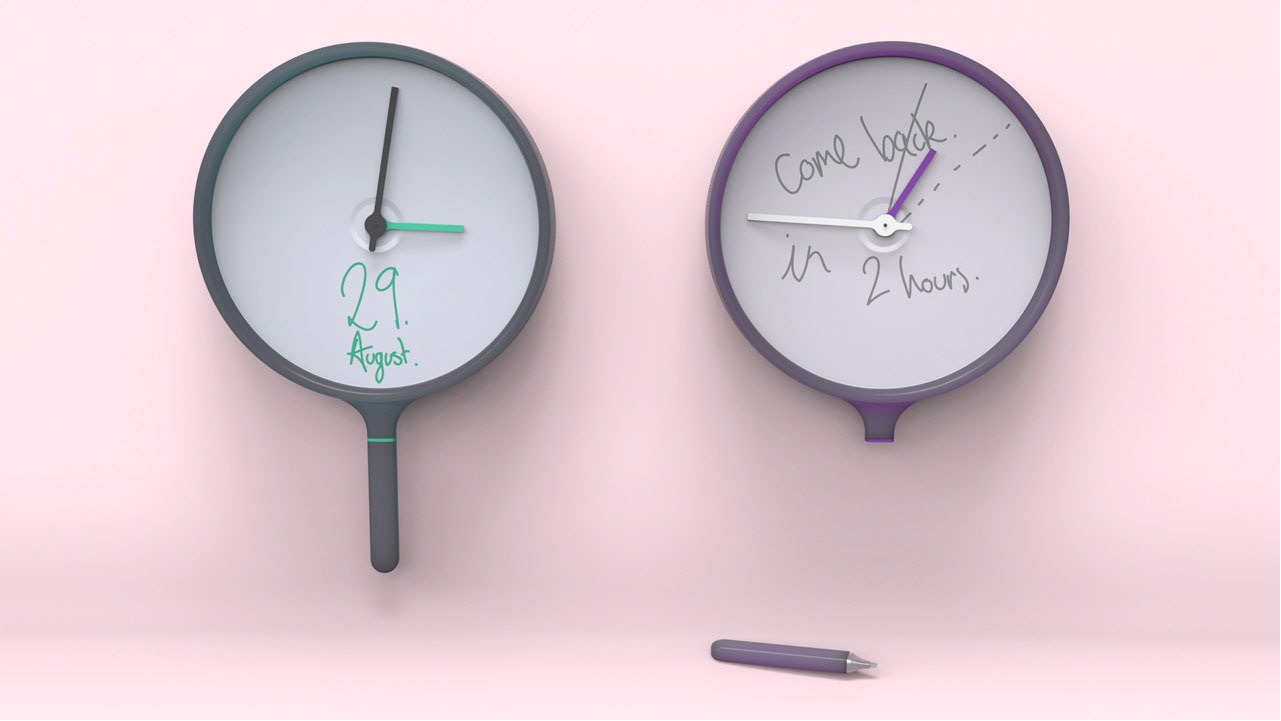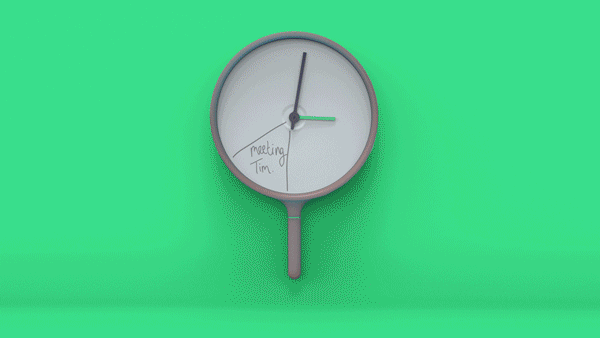 Leave a note, a message for a family member or a coworker, create graphism, plan a meeting or deadline, etc... The Little Note Clock gets alive thanks to the user who can «change» his clock every days. The user takes part in the design process bringing his personality and state of mind. It has
infinite possibilities
!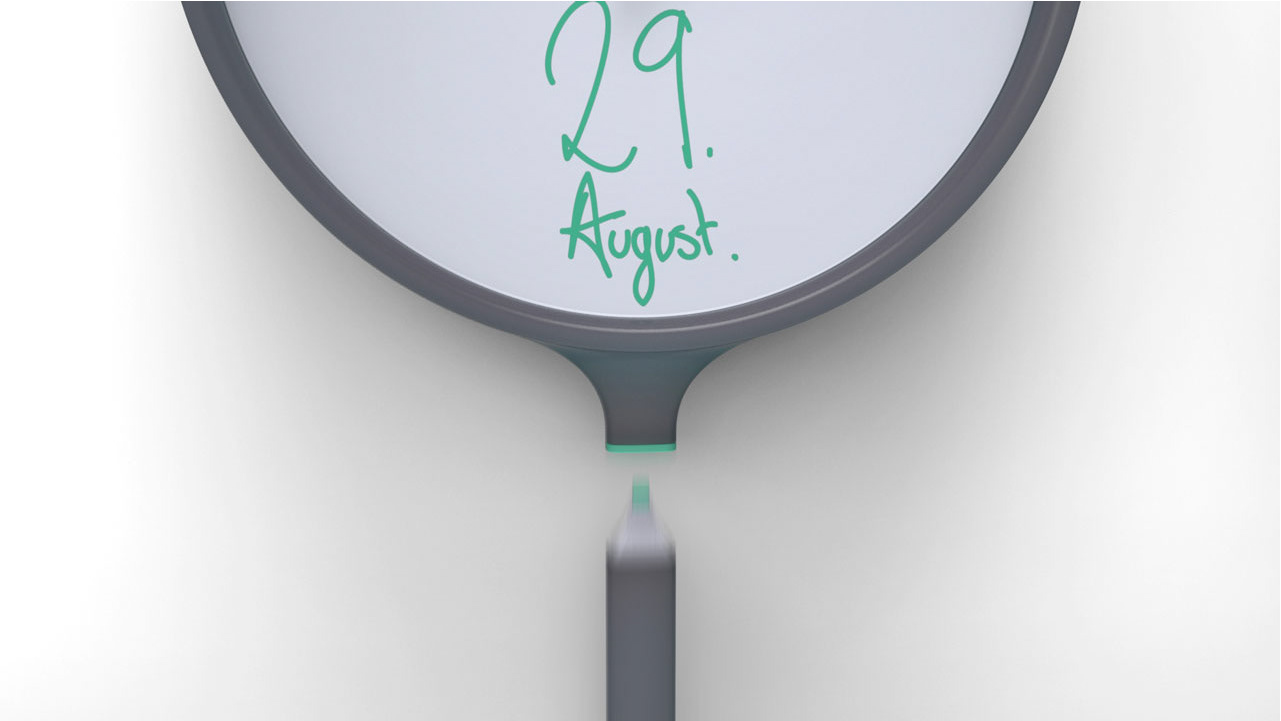 The Little Note Clock is simple but
graphic
and visually
recognisable
. The pen is clearly emphasized under the round clock shape. The pen comes back and stays in place into the clock thanks to a magnet. It obviously reminds the old 
Grandfather clocks
, and like this, it appeals to the 
collective memory
.
Materials.
Silicon external body and pen, dry erase board painted on metal or plywood, plastic back piece (ABS), metal hands.
Dimensions.
Ext. diam. 33cm , height 49cm